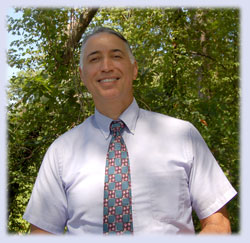 In my practice, I take time to educate my patients about all facets of their illness and treatment, so that we form a true collaboration, and are able to proceed as a team.
If my patients need me, they know they can call me 24/7–they will never get bumped to a doctor or nurse practitioner they don't know (unless I am on vacation and signed out to another psychiatrist for emergency coverage). My patients find it very reassuring knowing that they can always reach me if they have a question or a crisis. In fact, some have told me that just knowing that I am there often neutralizes the need to call.
From the clinical perspective, this is how I typically proceed: I provide a thorough and careful evaluation that gathers information not only about the patient's current problem, but also their past mental health treatment, medical history, social and school history, and family mental health history. This gives me a comprehensive picture of the patient and allows me to recommend a suitable treatment.
All treatment options are discussed with the patient in detail, so they can participate in choosing the option they feel most comfortable with. The patient is always a partner in the decision-making process when it comes to selecting a course of treatment.
I base my treatment planning on what is called the "biopsychosocial model," meaning that during treatment, I address biological, psychological, and social factors that may be influencing the patient's current difficulties. This comprehensive approach is most effective in helping people restore their mental health.
Treatment options may range from medication to various methods of psychotherapy, provided by my colleagues. I can and do refer to other mental health providers if the situation warrants. Regular follow-up visits are scheduled to ensure that treatment proceeds safely and effectively.
I am committed to my patients. They know I am devoted to helping them get the care they need. I like to think that when they have their last appointment, they are leaving here once again feeling calm, confident, and ready to rejoin their lives.